KORS VODKA
BUSINESS GIFTS
For important clients, employees and colleagues, nothing is more exciting to receive than exclusive business gift with a century of tradition.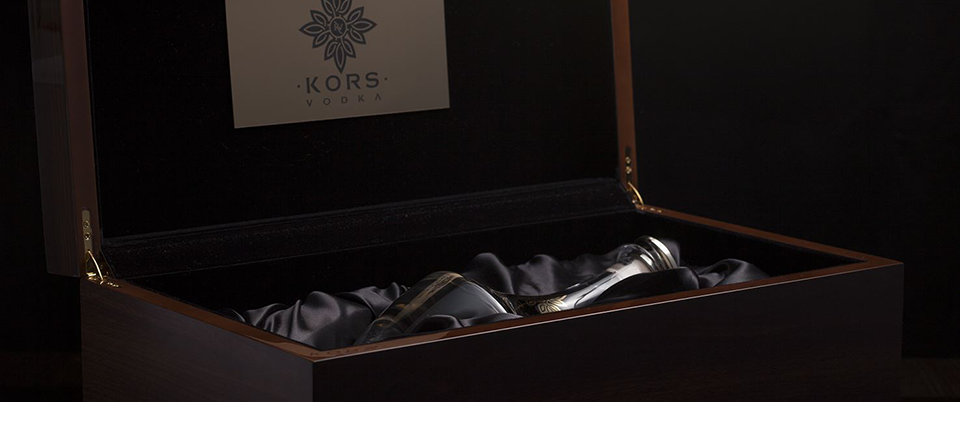 COMPLETE PERSONALIZATION
Each Bottle Meticulously Prepared And Tailored For A Specific Customer
Have your gift monogramed or engraved with your company logo for clients and colleagues. For over 100 years, Kors Vodka has been the measure of supreme achievement in the world of high end Spirits. Each bottle is custom designed and customized for drinking perfection every business partner will appreciate.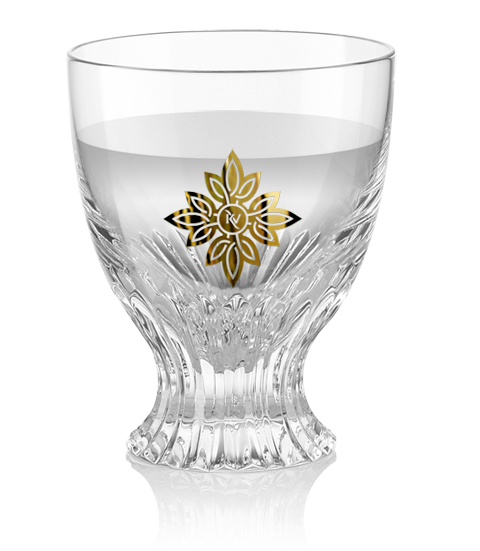 FINEST VODKA EVER PRODUCED
Distilled The Old Way. You Know, The Right Way.
Top guarded recipe that was once considered lost, water from Italian Alps, diamond distillation, hand selected grains and gold distillation tubes make Kors like nothing you have ever tasted. No wonder it is one of the most sought after Vodka drinks on the Planet.
Learn more
>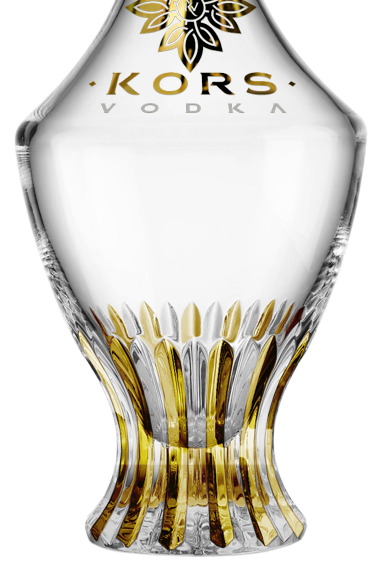 24K GOLD DECORATIONS
Iconic Bottle With Iconic Decorations
Each bottle comes with real 24k gold decorations, no details are overlooked. Everything is applied by hand and takes skilled craftsman several days to perfect.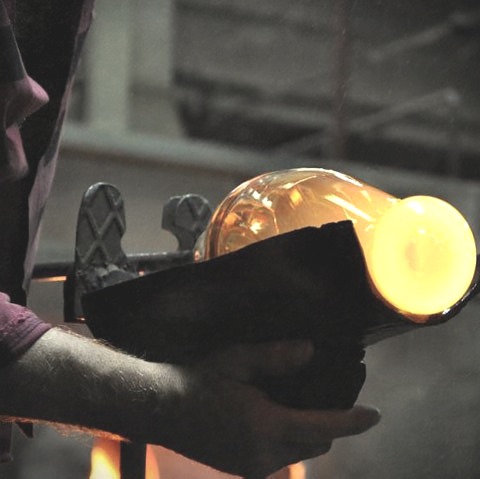 ALL HANDMADE CRYSTAL
The Most Prestigious Bottle Ever Made
Kors bottle is made out of the finest crystal, which is exactly how World's finest Vodka should be served.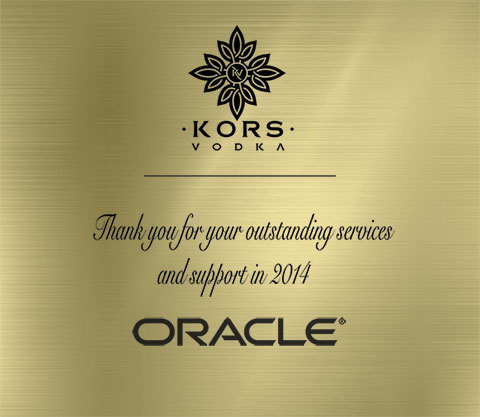 MAKE IT PERSONAL
A little personal touch
Kors Vodka business program allows you to engrave your personal note on gold plate that is located inside the luxury walnut box.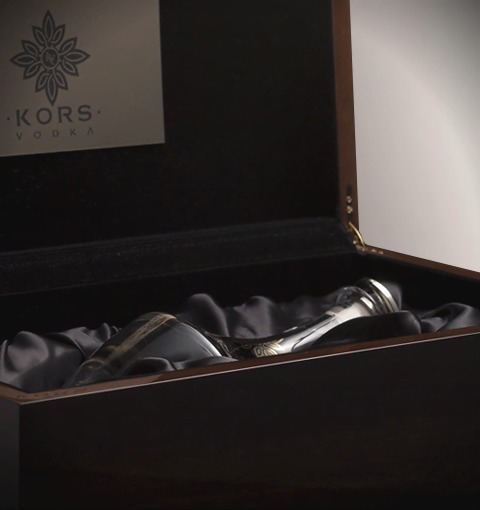 LUXURY PACKAGING
It's How Every Fine Product Deserves To Be Presented
High end polished Walnut wood box, the finest Persian silk, black prestigious velvet and personalized gold plate is how every Kors Vodka is stored.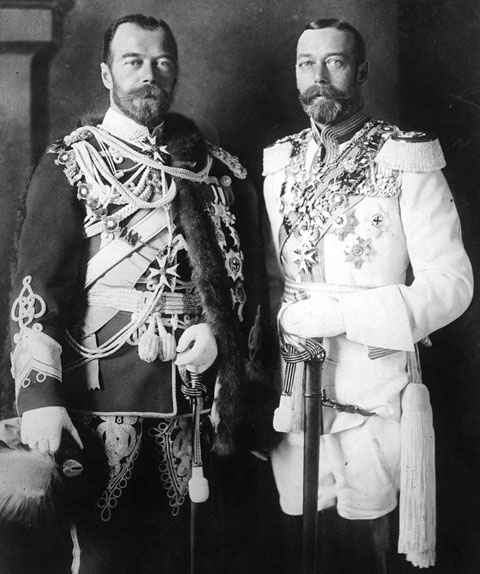 ROYAL HISTORY
A Lifetime Friendship And Their Love For Vodka
It is a story like no other and the one that started the new era of how Vodka is perceived today. A friendship between two cousins, George V, The King of England and the last Russian Tsar Nicolas II made it possible for Kors Vodka recipe to still exist today and to be enjoyed by vodka enthusiast all over the World.
Learn more
>
VIP CONCIERGE SERVICE
It Feels Great To Have Everything
Every Kors Membership comes with a full concierge service. A direct phone line will connect you to your own sales representative that will organize individual delivery of Kors Vodka anywhere in the World.
Learn more
>